2023-2024 MWT Uniform Information
Uniform Order Form
Please read through everything below before clicking on the following button to fill out the order form…
Competition Leotard
All MWT athletes are required to compete in a MWT Leotard, there are 3 leotard options below…
Tank Leotard – $59.95 + tax
Sequin Long Sleeve Leotard – $180 + tax
Rhinestone Long Sleeve Leotard – approximately $260 + tax
We recommend choice #2 or #3 for levels 8 – 10. You can see the different leotards in the photos below…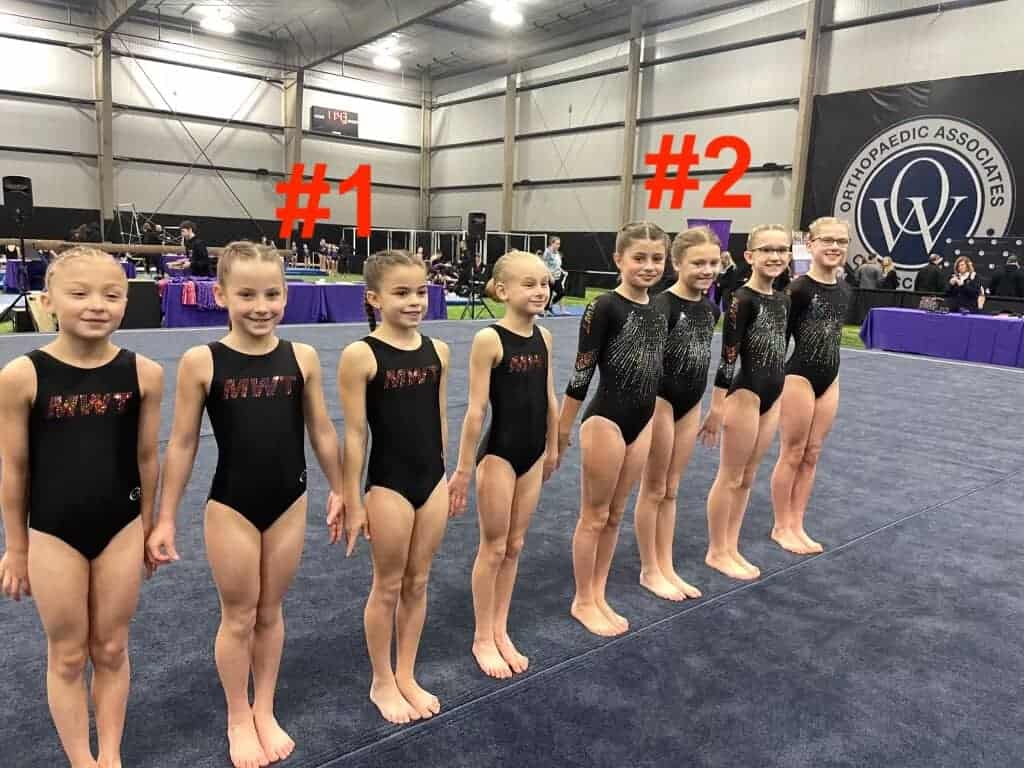 If your athlete will be wearing their leotard from last year please be sure you have them bring it into the gym before Monday, August 21st. We will have them try it on for us and be sure it still fits and it still in wearable condition for competition.
We will only be fitting athletes for the leotard you choose on your confirmation form. If you would like to purchase a new tank leotard in addition to a long sleeve you will need to fill out 2 forms. Also if you are filling out the form for multiple children you will need to fill out separate forms as well.
Warm-Up
MWT no longer requires athletes to purchase warmups. All athletes will receive a MWT T-shirt, they will wear this over their leotard when arriving at all meets. They will need black leggings either full length or capri's with white socks.  This is what they will wear during warm ups and at awards. 
You will also have the option to purchase a MWT crew neck or hooded sweatshirt that will be allowed to be worn during awards as well. Orders for this and other spirit wear will be available in early fall.
Backpack
The only bags MWT athletes can have on the floor with them are MWT Backpack's. The backpacks are $60 + tax, to add a single name on the bag is $8.00 + tax. All bags must be ordered with name on them at the time of ordering. We do not send them out to be embroidered later.
All uniform charges will be done with September tuition.
Slides
Price information TBD. If you fill out the form to order slides… we will confirm the price with you before we place the order.
If an athlete chooses to wear slides other than MWT slides… then they must be solid black. Or black with white accents… no other colors (including orange) are allowed.
Spirit Gear (Parent Apparel)
We will have a spirit gear order form in early fall for parents and relatives. Please remember that our logo is our brand… do not reproduce it in any way.